hello, everyone!
finally, you will see how to host a...
note: this kind of party, I HAVE hosted before! several times actually...
this will be a two- part series: part one today, part two as soon as possible.


Today: Part one: decor, costumes, and more!
OK, I know kids don't really mind if there isn't decorations at a birthday party, they are going to have fun anyway, but I think it really shows the theme of the party. besides, if you buy stickers to decorate, purchase extra for the goodie bags! so, here is how to set up a fun Mario theme:
buy some some nice Mario stickers.
print some bricks. copy and past this image, then shrink it with word or a different program, whatever works. copy many, many times.
reserve a space on your wall that everyone will see, a nice, large wall space.
cut out the bricks, sometimes individual, sometimes rows.
stick,stick,stick,stick! (did I mention stick?) be creative, if you have played the game before, that does make it easier (but dont buy the game just so you know what the levels look like!) try to be organized, not too crazy, though.
now for the costumes:
preferably, only the birthday boy or girl should wear a costume. here is what you will need for Mario or luigi:
overalls
red or green t-shirt
red or green baseball cap (if you are willing to spend extra, you can buy a Mario or Luigi flop hat.
iron- on transfer paper (only if you are using a baseball cap, not flop hat,)
obviously, have the boy wear the shirt and overalls, and the hat. if you purchased a flop hat, you do not need to read the following, but if you did a baseball cap and transfer paper, here is what you do:
Luigi hat logo
Mario hat logo
print one of these images on the transfer paper
carefully cut out the letter ( "M" or "L") and iron on the silhouette on the front of the hat, like in the game ( if you don't know what it looks like, at the beginning of this post there is a pic of Mario, and it is the same, only a different letter, for Luigi)
for Princess Peach:
to keep it simple, just have the birthday girl wear a nice pink dress, and print out the image of the blue brooch below, cut it out and tape on the dress as it is on peach from the game, (see below)
you can probably buy a small plastic crown somewhere, or just make a paper one.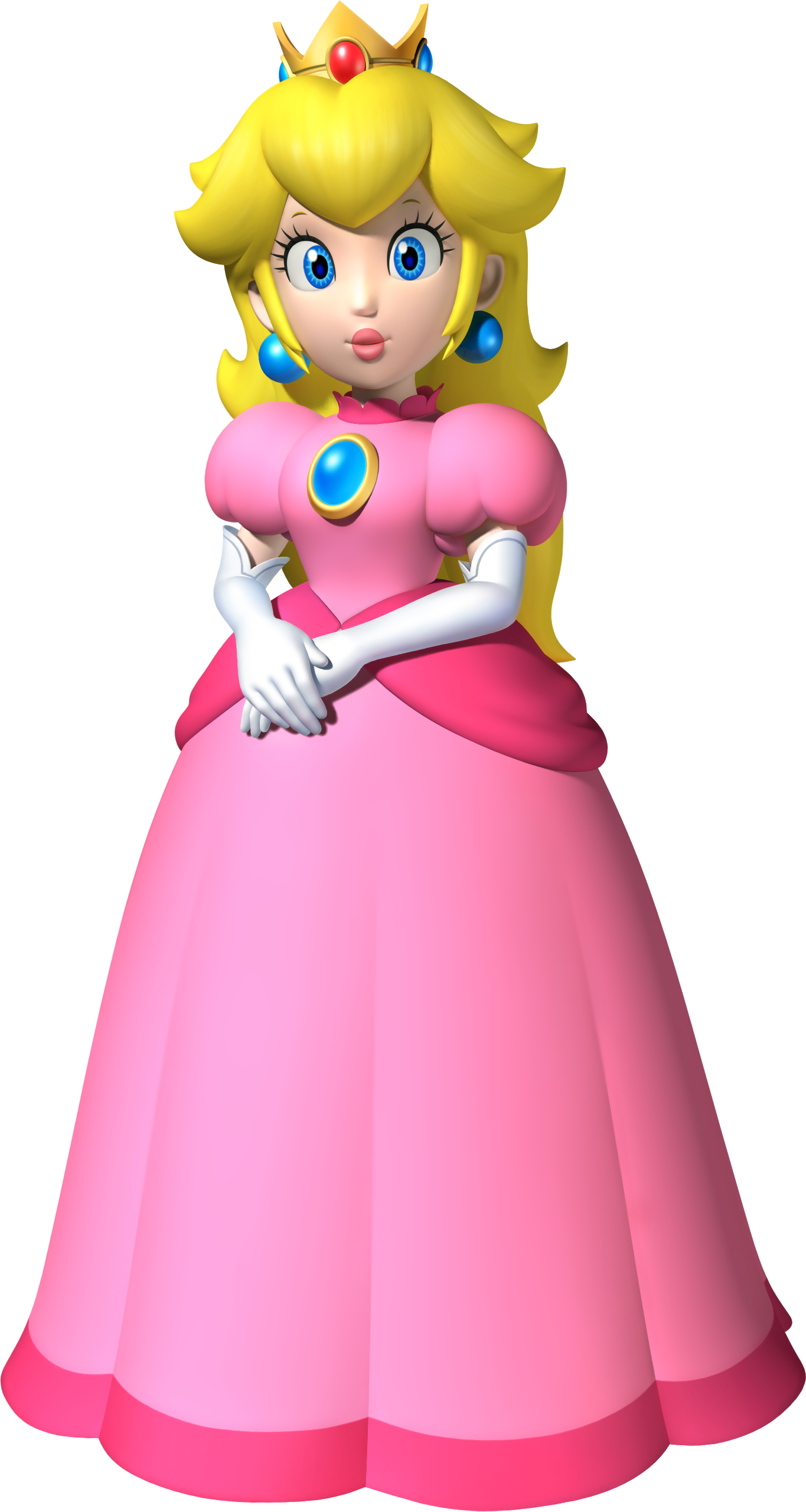 use this as a guideline


a imitation of peach's brooch I made with paint (program)
goodie bags:
for the bags:
buy some nice, light green but not too lime, paper bags
print, cut out , and tape to the middle of the bags this.
for the goodies:
I will show how to make a lovely chain chomp pinata in the next party post, as soon as possible. look forward to it!